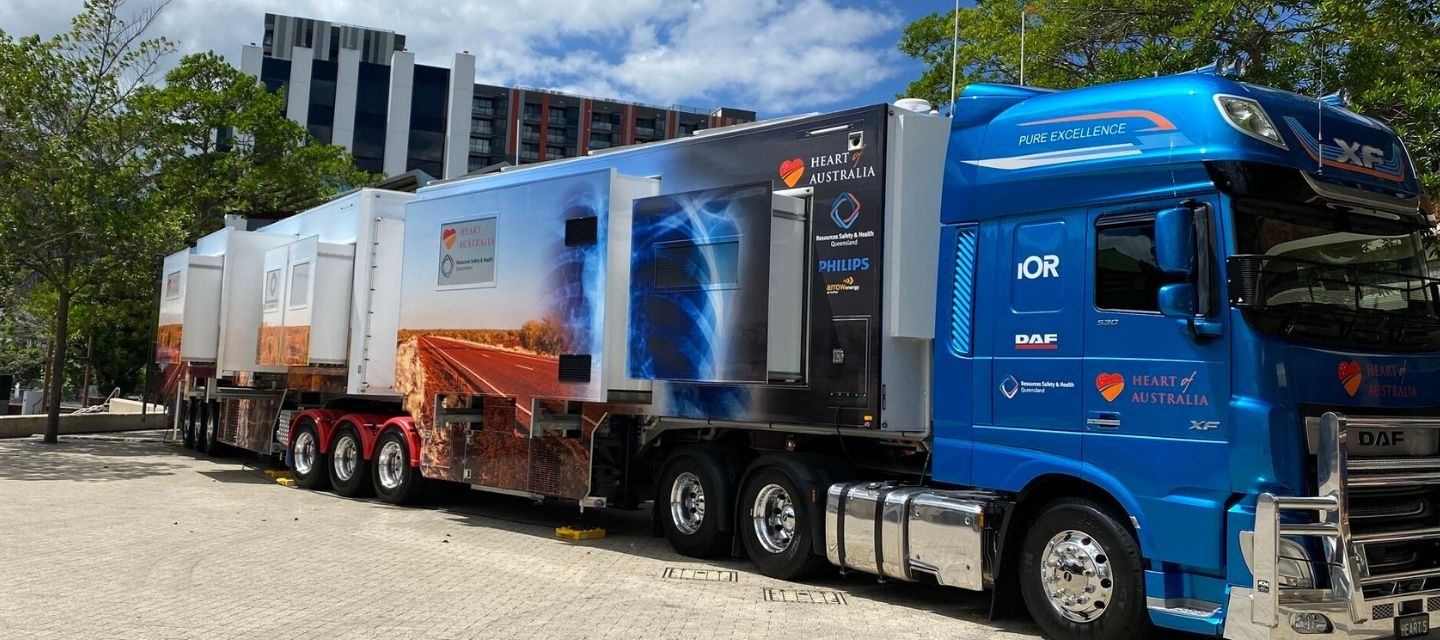 22 February 2022
Vital imaging services brought to Queensland miners in a world first
22 February 2022
Vital imaging services brought to Queensland miners in a world first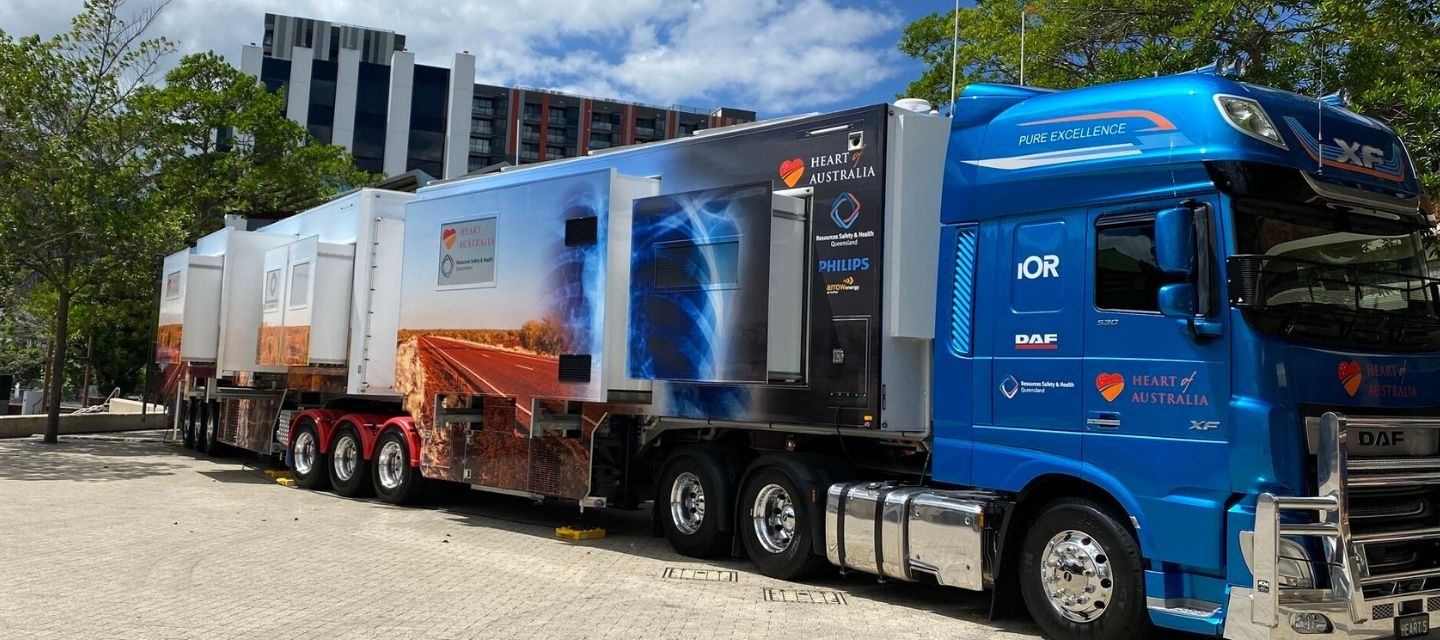 If there is one thing that makes I-MED Radiology unique in the Australian healthcare industry – it's our national reach. Not only do we provide vital medical imaging services to patients in all major metro centres; we also serve communities across many rural and regional areas. From Mt Isa in QLD, and Wagga Wagga and Griffith in NSW, to Mildura in VIC, and Geraldton and Albany in WA – I-MED is a truly national network.
Our commitment to ensuring all Australians, including those in regional areas, have access to world class health services was boosted recently with the launch of a new mobile imaging service in regional QLD.
I-MED Radiology is incredibly excited to partner with Heart of Australia to launch the HEART 5 truck. This custom-built B-Double road train has more than $1 million worth of medical and IT equipment on board, including an X-ray and CT scanner. In a world first, the truck can be self-powered for up to 10 days using diesel, batteries, and solar panels.
Staffed by I-MED Radiology technologists, the truck will travel around 50,000 kilometres per year to coal fields across the Bowen and Surat Basins, the North West Minerals Province, and the opal and gem fields in the west and south west of Queensland.
The mobile imaging service will be of particular advantage for miners in the diagnosis of 'black lung' and other lung disease; with a service that they can easily access on their doorstep. This provides miners in remote areas easy access to I-MED's existing occupational lung imaging services for world-class reporting.
Dr Catherine Jones, I-MED Radiologist, is the principal radiologist overseeing the reporting services provided to Queensland miners by the HEART 5 project. "As part of the mine dust screening program in Queensland it is vitally important that our mining community have access to high quality and well interpreted CT and x-ray scans. We are delighted to partner with Heart of Australia on this latest service which will greatly benefit patients in regional Queensland."
See HEART 5 in action
Watch the 2-minute video here.
I-MED Radiology representatives were proud to join project partners, Resources Safety and Health Queensland and Philips at the official launch of HEART 5 before the truck headed off on its maiden trip to Mackay.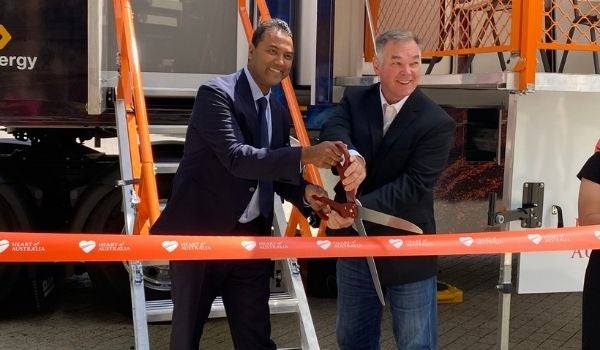 Pictured: Cardiologist and founder of Heart of Australia, Dr Rolf Gomes, and QLD Minister of Resources, Scott Stewart, cutting the official launch ribbon.