General Manager NSW/ACT & WA
Jason Martinez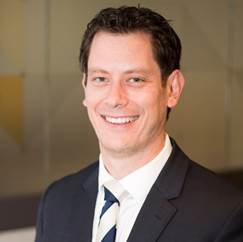 About Jason Martinez
Jason Martinez commenced in December 2015 as the General Manager of NSW/ACT. In July 2020 Jason also become responsible for the I-MED business in Western Australia and now is the General Manager of NSW/ACT/WA. He is also a Director of North Shore Private Radiology and Nuclear Medicine, I-MEDs joint venture partner on the grounds of North Shore Private.
Prior to joining I-MED Radiology Network, Jason was the Group Chief Operating Officer and Head of Care for Konekt (now part of APM) which was Australia's largest private provider of organisational health and risk management solutions with over 140 locations across Australia.
Jason has extensive experience in healthcare leadership, acting in executive positions at Primary Health Care (now Healius) and Johnson & Johnson Medical. He has detailed knowledge of health care in Australia and internationally with a track record of sustainable growth and operational improvements.