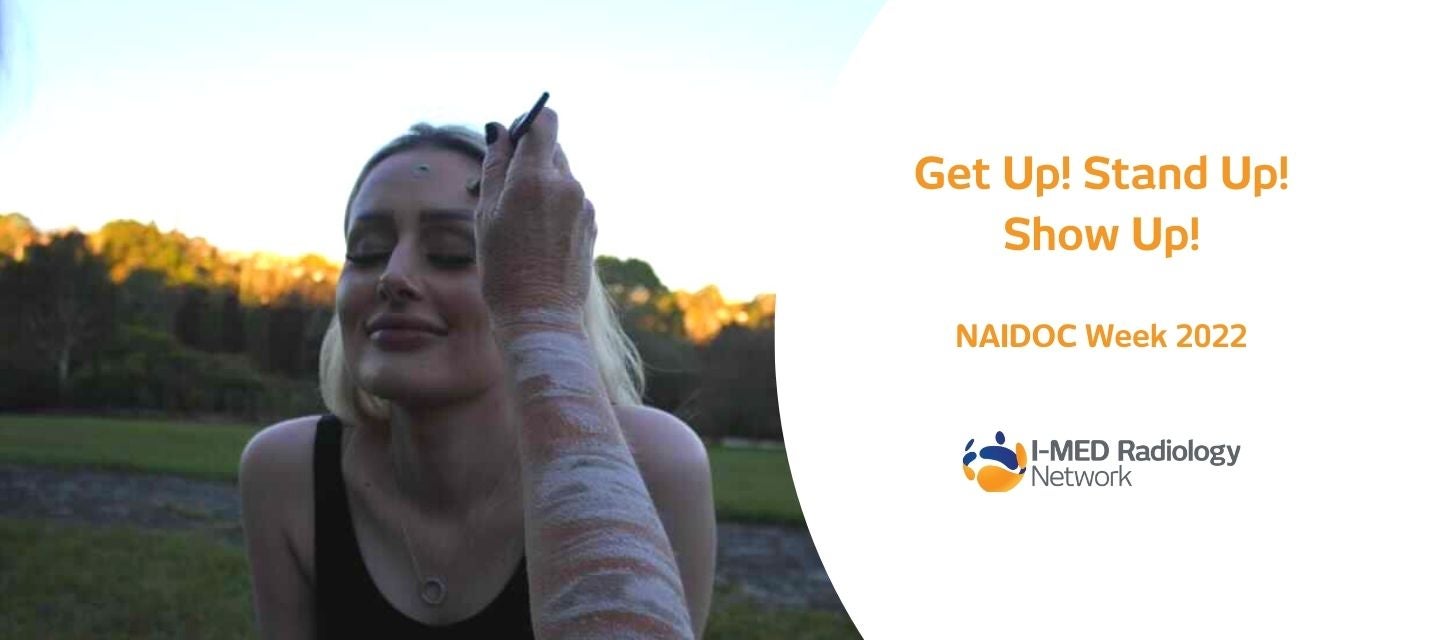 6 July 2022
Celebrating NAIDOC Week!
6 July 2022
Celebrating NAIDOC Week!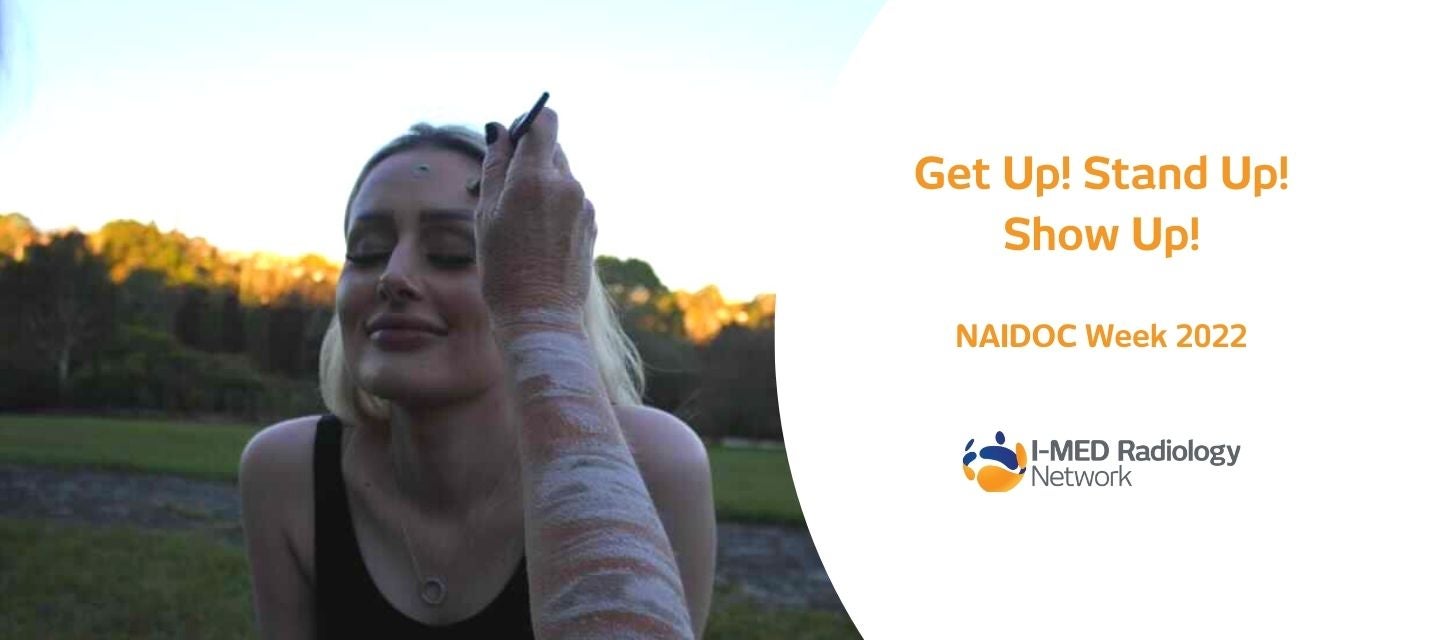 To celebrate NAIDOC week this year, we are shining the spotlight on one of I-MED's own as the perfect opportunity to learn and celebrate indigenous culture.
The theme for this year's NAIDOC events is Get Up! Stand Up! Show Up!, which aims to recognise the powerful efforts of the past and present in seeking equality and change for all Aboriginal and Torres Strait Islander people in Australia.
This theme celebrates the many individuals who have championed their rights, their voices and for change against all odds and over many generations.
Kelsie King (I-MED's recruitment coordinator, from Sydney) is proud to share her experiences as an indigenous Australian and discusses below what this year's theme means to her.

Tell us about your family tree and indigenous heritage:
I am the Granddaughter of Mary King who was a Gundungurra Aboriginal Elder and therefore known respectfully as 'Aunty Mary.' My Dad is David King, also known as Dingo Darbo.
My Nan, Aunty Mary, was born in Gurguree which was also known as the South Katoomba Mission. My Clan is Gedumba from my Nan's side, whereas my Dad is Burragorang Clan from his Maternal Grandmothers side. Clans are carried down the maternal line.
My Totem (also referred to as a Skin or Moiaty) is the Lyrebird, again inherited from my Nan. My Dad's is the emu. Your Totem is the animal that you look after, you walk alongside it, it's your spirit animal so you would never harm it.
Pictured: (L) Kelsie getting painted with ochre, (R) Kelsie's Grandmother, Mary King

Do you have a favourite memory or tradition?
I love Welcome to Country's. I have a multitude of treasured childhood memories of both my Nan and Dad doing Welcome's. They both had their own way of expressing themselves and communicating with those gathered for the ceremony, and I enjoyed how their Welcomes were different yet similar in so many ways.
What is the difference between a welcome and an acknowledgment?
A Welcome to Country can be conducted when you are on your own Tribal or Clan land, otherwise it needs to be an Acknowledgement to Country. Anyone, including non-indigenous people, can do an Acknowledgement to Country, and I would encourage all of us to try and start our meetings and gatherings with them.
What are your thoughts on this year's NAIDOC theme, "Get up! Stand up! Show up!"?
I really appreciate this year's theme as I believe that we can all Get Up, Stand Up and Show up in our own way. Making just a small difference contributes to the bigger picture.
There are so many ways that we can Get Up, Stand Up and Show Up. For example, my dad embodies this theme through this continuous and unwavering dedication to Cultural land care and bush regeneration. My Nan on the other hand, her way of showing up was through her community involvement and passing on what history she could after being stolen as a child. For myself, I believe that I show up through continuing to create Indigenous art and traditional weaving.
I am grateful that through this theme we can acknowledge those of us who have in generations past, who continue to and will in the future Get up Stand Up and Show up for our communities.
What do you hope NAIDOC week helps to achieve in Australia?
I hope it sparks courage and emphasises the Community support we have as we all Get Up, Stand Up, and Show Up. Communities are based on us all working together, so again I would like to point out that no effort by our mob is ever too small or insignificant.
I would also hope that it illustrates to our Nation that there are still, to this present day, significant changes that need to be made, and that our Aboriginal and Torre Strait Islander communities will continue to fight for this.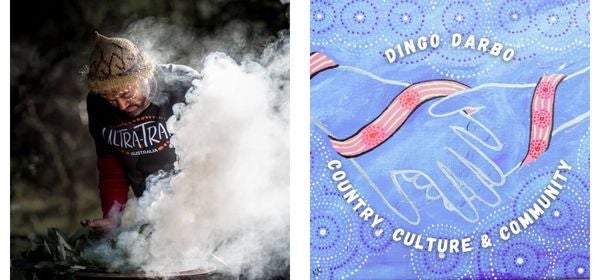 Pictured: (L) Kelsie's Dad, David King (Dingo Darbo), (R) Kelsie's artwork