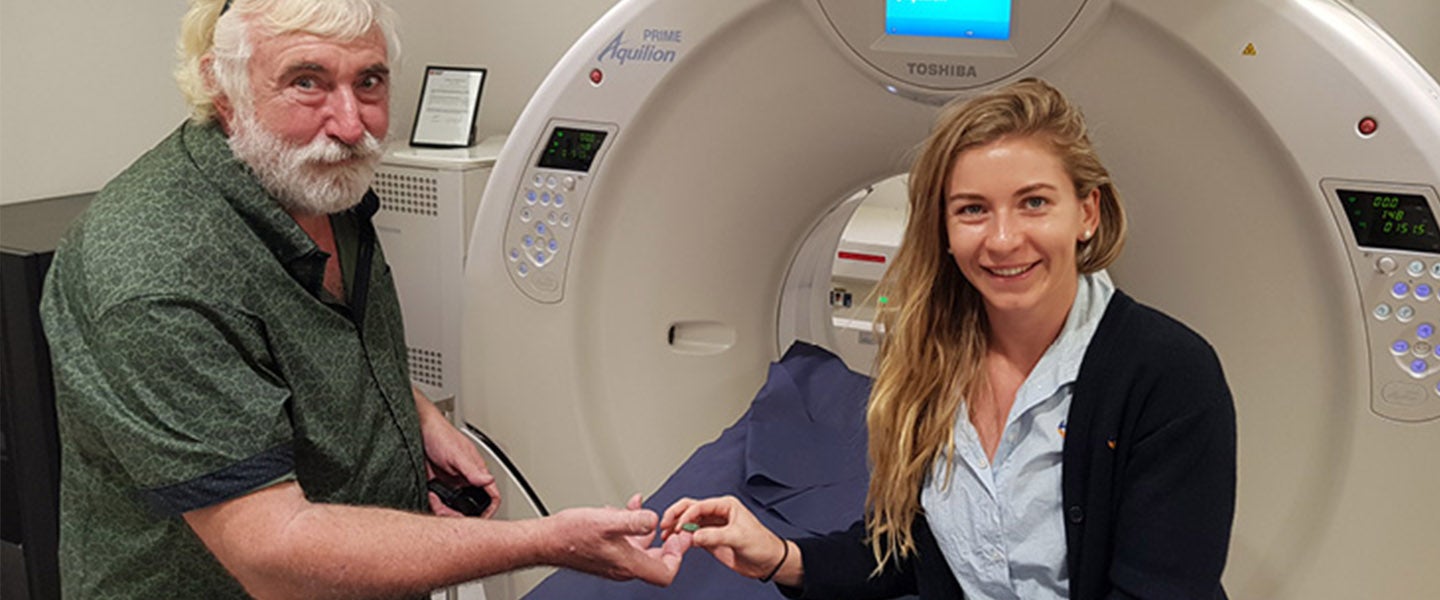 13 May 2019
Imaging technology uncovers secrets from the past
13 May 2019
Imaging technology uncovers secrets from the past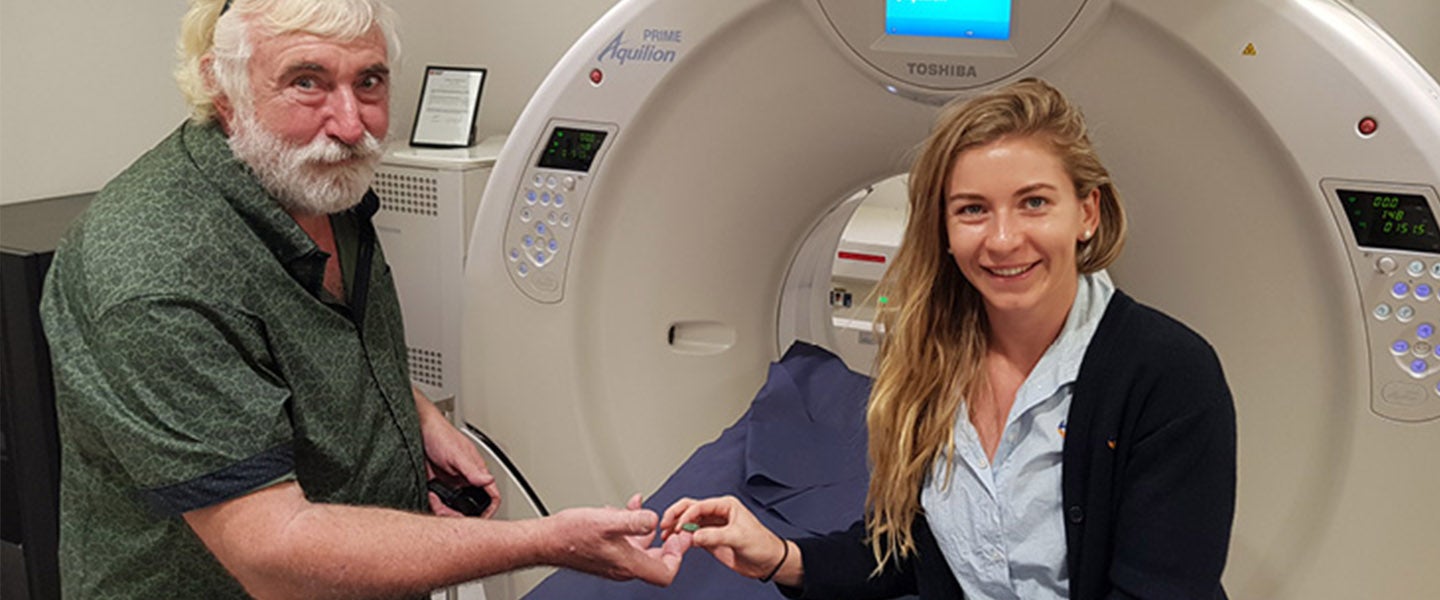 Recently I-MED Radiology's Darwin team received an unusual request from archaeological enthusiasts the Time Team - an organisation with a keen interest in the archaeology of Arnhem Land in the Northern Territory.
Imaging technology uncovers secrets from the past
The Time Team had found a small object on a beach near Cape Wessell in Arnhem Land, close to the spot where Matthew Flinders met with the Macassan fleet leader Pobassoo in 1804.
They suspected that their discovery was a very old coin. However it was heavily oxidized and fragile, with sand and pebbles fused on the surface. Attempting to remove the surface crust would have destroyed the object.
Impossible to visually identify, I-MED's team of CT Radiographers (Cortny Donald, Hannah Williams and Tash Gibbs) were tasked with discovering whether a CT scan could safely reveal the object's origin. A 0.1mm slice of the surface exposed exactly what the Time Team hoped to uncover! A date - 1790 - and the positive identification of the object as a Dutch East India 'Duit' coin.
Following the successful identification, the Time Team returned with another mysterious coin-like object. The small copper coin was discovered during a field trip to the Wessel Islands, off north-east Arnhem Land, last year. Believed to be a coin from Kilwa, more than 10,000km away in what is now known as Tanzania, it possibly dates from before the 15th century. Unfortunately, the CT team were unable to produce any clear images second time round, and the Time Team are exploring alternative methods for identification, as reported by the Guardian Australia.
I-MED's Darwin-based CT team is thrilled to have been able to assist the Time Team recently and take part in uncovering secrets from the past. Interested in finding out more about the Time Team and its projects? Visit http://www.pastmasters.net/ for more information.