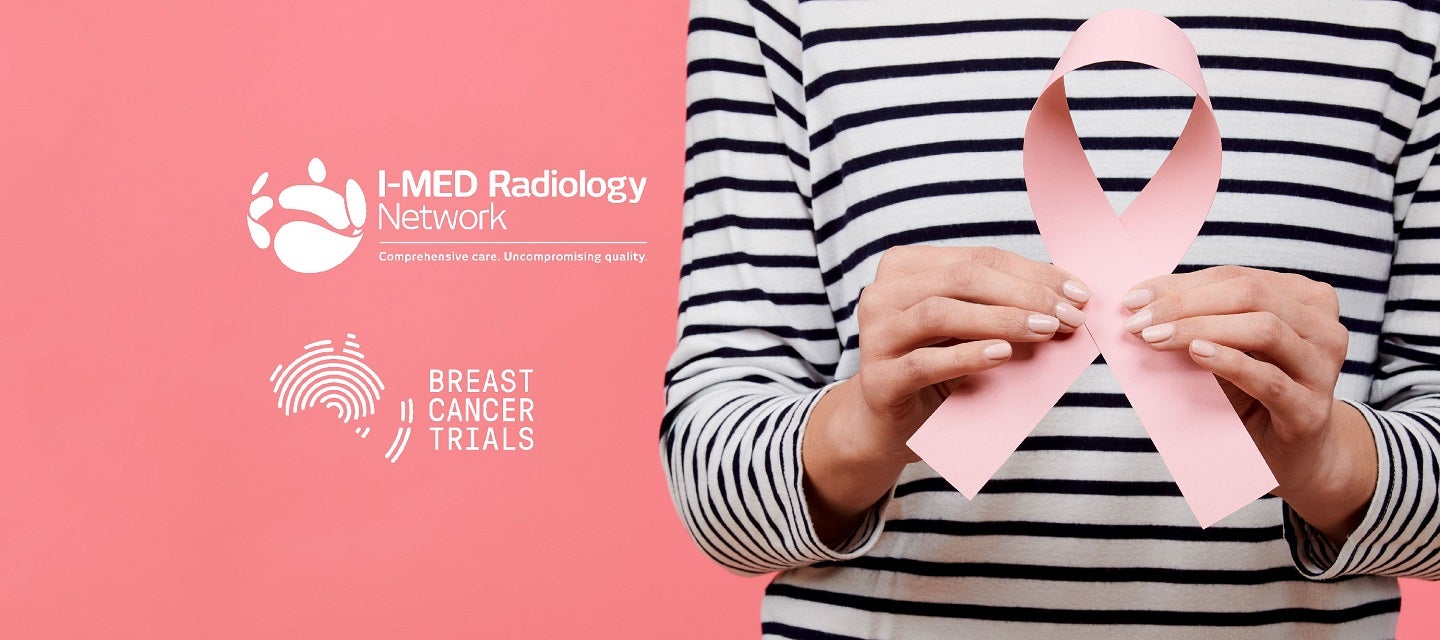 27 September 2022
Supporting the discovery of new and improved treatments for breast cancer
27 September 2022
Supporting the discovery of new and improved treatments for breast cancer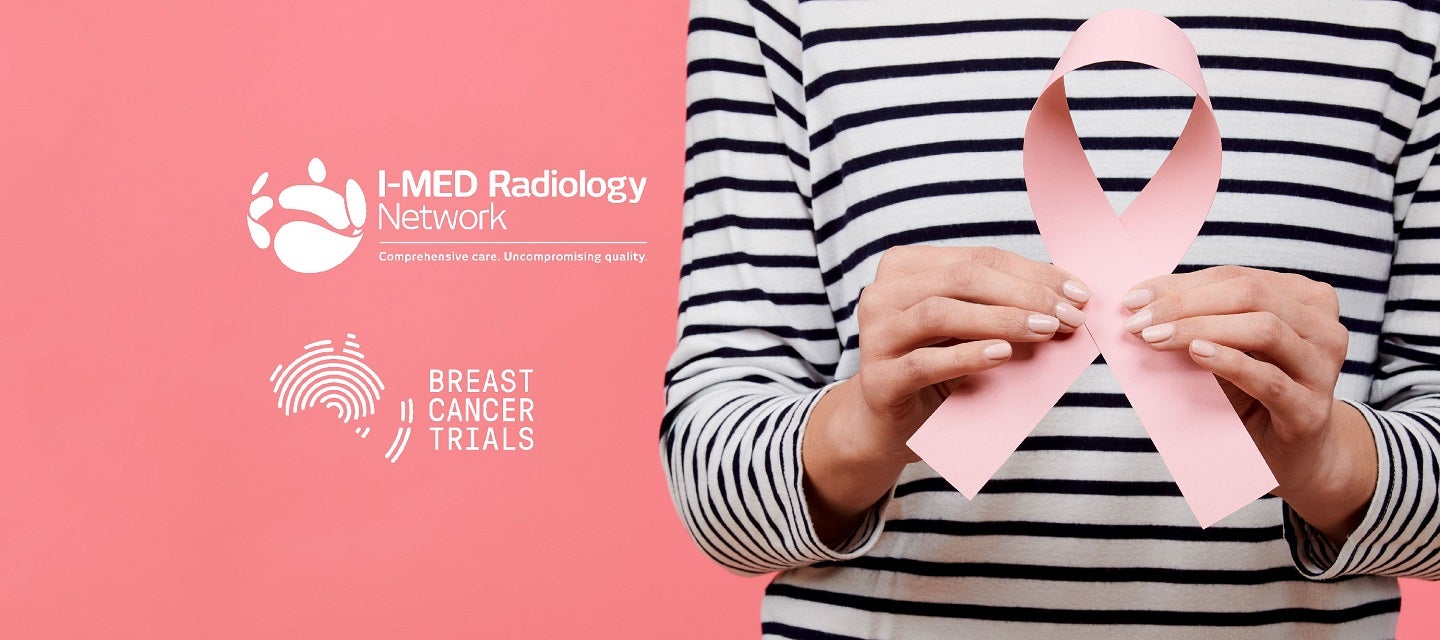 In Australia, it is estimated that more than 20,000 women will be diagnosed with breast cancer in 2022. This accounts for 12.7% of all cancer diagnoses (Cancer Australia).
During October an important national health focus is recognised in Breast Cancer Awareness Month.
This year, I-MED Radiology is proudly supporting the discovery of new and improved breast cancer treatments by donating $5 for every mammogram performed to Breast Cancer Trials.
Why we're supporting Breast Cancer Trials
Clinical trials are an important part of our health system and are necessary to find out if treatments are more effective than those currently accepted as the best available standard of care. Breast Cancer Trials have led many successful research programs that have improved the treatment of breast cancer, led to changes in the way breast cancer is managed and saved millions of lives.
In 2020, I-MED Radiology donated $34,000 to Breast Cancer Trials.
This year we are proud to renew our support for Breast Cancer Trials and help drive the advancement of breast cancer treatments and improved health outcomes of those who suffer from this disease. We expect to donate $42,000 - which can fund the participation of up to four breast cancer patients on a clinical trial conducted by Breast Cancer Trials.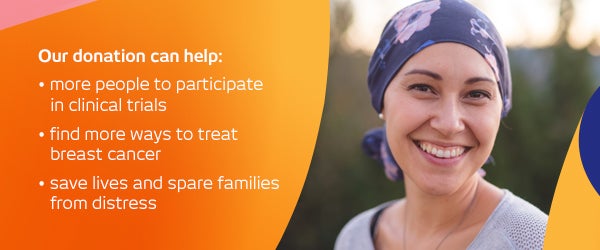 About Breast Cancer Trials
Breast Cancer Trials is an independent group of world-leading breast cancer researchers based in Australia and New Zealand who are committed to identifying treatments and prevention for people affected by breast cancer through clinical trials research.
Their team, of more than 835 researchers, includes surgeons, oncologists, trial coordinators, nurses and radiologists. Significant treatment breakthroughs made through their research programs include Herceptin, Letrozole, Exemestane, and Tamoxifen - which are today saving the lives of millions of people diagnosed with breast cancer in Australia and throughout the world.
Discover more about the incredible impact Breast Cancers Trials is making here.